Best pediatric clinic in Shahdara
Every child is at risk of contracting an infectious disease or a genetic disorder during their growing years. Pediatrics is a medical specialty that deals with the well-being of children from birth to adolescence. Pediatric medicine helps children to live healthy and disease-free life so that they become healthy adults. From colds and flu to serious childhood illnesses and conditions like diabetes and inherited heart disorders, children require precise prevention under the care of the best pediatrician.
Medis Healthcare in Shahdara provides comprehensive medical care to children under the supervision of the best pediatric doctors in Shahdara.
The specializations that make us different from others
Qualified team of experts
Dedicated departments
Affordable rates
Multidisciplinary team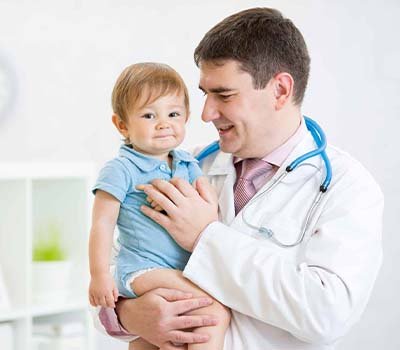 Consult the best Pediatric doctor in Shahdara
Medis Healthcare is the best pediatric clinic in Shahdara that treats kids and knows how to meet their medical and emotional needs. As Medis is one of the trusted and best pediatric clinics in Shahdara, all parents prefer to visit our hospital for their child's health problems.
All pediatric specialists at Medis Healthcare are highly experienced. That is why we are equipped with the best pediatric doctors in Shahdara. Medis Healthcare consists of the best pediatric skin specialist in Shahdara, who make it easy for the parents to breathe a sigh of relief while relying on the expertise of our doctors for their children's health issues.
Why choose Medis Healthcare for the best pediatrician in Shahdara?
The team of Pediatricians is experienced in providing expert consultation and counseling to the parents especially for managing challenges like breastfeeding, burping, clothing, bathing, massage, umbilical cord care, etc. Our best pediatrician in Shahdara is specially equipped with facilities and trainers to address the queries of the patients to ensure that their children are looked after with the utmost compassion.
Apart from this, we have skilled professionals treating various pediatric diseases and ailments related to blood, skin, kidneys, and lungs. At Medis Healthcare we focus on prescribing the minimum number of medications that are conducive to the overall health of the child.